Leaver's Ball
Choreographed by Maggie Bergeron
Composed by Nicholas Gaudette
With many contributions by dancers Gabriel Anderson, Emma Barber, Mary Easter, Dustin Haug, Jordan Naegele, Jamie Ryan-Karels, Andrea Zimmerman and understudy Fenja Abrams.
And many additional contributions by musicians Dan Choma, Eric Mayson and Linnea Mohn.
Lighting and set design by Pearl Rea.
15 West 14th St. Minneapolis, MN 55403
Box Office: 612.870.0309
Thursday, July 11 7:30 PM
Friday, July 12 7:30 PM
Saturday, July 13 2:00 PM (pay as you can) and 7:30 PM
Tickets; $15
The scene is set for a magical night: the gym has been transformed into a fairytale land of wonder and romance with crepe paper and a disco ball. The music begins as the guests arrive, and the photographer begins posing and shooting the teenagers dressed in their finest and bleary-eyed from their transformations. The carnival of scenarios begins...
Thanks to a Jerome Travel and Study Grant, Maggie attended seven different high school proms across the country to gather information about the differences and similarities betwixt and between rural, urban, public and private schools. This production will reflect the cultural phenomenon as it manifests itself across geography, economies and generations.
Join this multi-generational cast for an evening of raucously wild and heartbreakingly honest prom stories that travel from now to then to tomorrow.
"This activity is made possible by the voters of Minnesota through grants from the Metropolitan Regional Arts Council, thanks to a legislative appropriation from the arts and cultural heritage fund."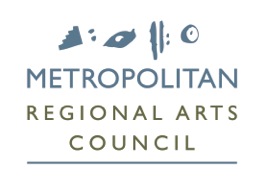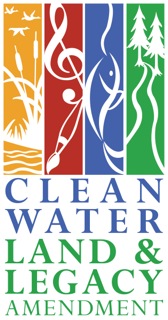 About MB&Co
Maggie Bergeron & Company creates dance works by connecting engaging, resonant images with intriguing movement. Our work strives to stretch perceptions of the ordinary through contrast and idiosyncratic narrative. We always work in collaboration with dancers, musicians, carpenters, sound designers, and composers and are constantly looking for others to help shape what we do.

Accidentally Walking Through Nothing
"Accidentally Walking Through Nothing" (12:00) methodically pieces together the idea of faith through the stories we tell ourselves to get through each day.
Performed: April 2008 at the Southern Theater as a part of the Shapiro and Smith Dance "Next Steps" concert. Commissioned by Shapiro and Smith Dance.
Dancers: Sarah Baumert, Eddie Oroyan, Laura Selle Virtucio
Composer: Aaron Sherraden
Costumes: Sarah Baumert

House/Home
"House/Home" (35:00) explores ideas of our houses/homes as characters through which we must navigate to create our own existences.
Performed: July 2007 at the Southern Theatre. Co-Commissioned by the Walker Art Center and the Southern Theater
Dancers: Sarah Baumert, Hannah Kramer, Leslie O'Neill, Jamie Ryan, Liz Wawrzonek, and Kandace Gaudette (understudy)
Composer: Chris Thomson
Set Design: Russell Colliton
Costumes: Sarah Baumert

A Is for Amy, Who Fell Down the Stairs
"A Is for Amy" (35:00) is based on an unfortunate children's alphabet written and illustrated by Edward Gorey and uses childlike characters to explore the tenuous line between horror and humor.
Performed: June 2006 at the Red Eye Theater
Dancers: Sarah Baumert, Eric Boone, Nora Jenneman, Leslie O'Neill, Eddie Oroyan, Jamie Ryan, and Liz Wawrzonek
Composer: Chris Thomson

It Is Morning
"It Is Morning" (7:00) is a trio that deconstructs the person/personalities of Grace Marks, the convicted murderess and heroine of Margaret Atwood's Alias Grace as she attempts to remember the unrememberable.
Performed: November 2005
Dancers: Leslie O'Neill, Eddie Oroyan and Anna Resele
Composer: Chris Thomson

Absent
"Absent" (6:45) is a quartet that creates an erie alternate reality as it explores the petty relationships sometimes developed and nurtured by girls and women.
Performed: February 2005
Dancers: Sarah Baumert, Eva Mohn, Leslie O'Neill, and Liz Wawrzonek
Sound: created by Maggie Bergeron and engineered by Collin Sherraden